Products Tags
CONTACT US
FMUSER INTERNATIONAL GROUP INC
Address: Room305, HuiLanGe, No.273 HuangPu Road West, TianHe District., GuangZhou, China, 510620
Address in Chinese: 广州市天河区黄埔大道西273号惠兰阁305
---------------------------------------------
Phone/Whatsapp/Wechat: +86 15800205544
Skype: Erin-huang2
Email: [email protected]
FMUSER UHF-S 4 Slot Sew Television Antenna TV Antenna for 1KW/2KW TV Transmitter
R: V20190829-18-12
Data sheet
User Manual
| | | | | | |
| --- | --- | --- | --- | --- | --- |
| Price(USD) | Qty(PCS) | Shipping(USD) | Total(USD) | Shipping Method | Payment |
| 1985 | 1 | 565 | 2550 | EMS,DHL,Fedex,TNT | |
| 1850 | 2 | 890 | 4590 | EMS,DHL,Fedex,TNT | |
FMUSER UHF-S

4

Slot

Sew Television Antenna TV Antenna for 1kw/2KW TV Transmitter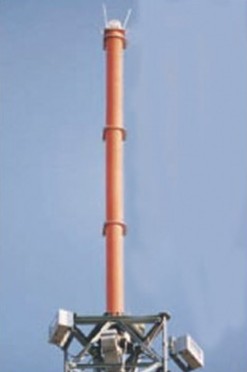 Description:
* Frequency range 470-860MHz.
*High-gain design 13dBd-18dBd.
*Circular polarization suitable for high building concentration area coverage.
* Compatible mobile digital TV application.
*Omni-directional radiation field, it can be directional radiation according to requirements.
*Adopting quality electro silvering copper to reduce high-frequency loss.
* Adopting anti-aging high-strength glass fiber reinforced plastics cover for tight seal and sheltering from rain and snow.
*To conduct zero point padding and lobe downwardness to achieve the best coverage effect.
*It occupies little space; flexible installation is suitable for spanning over the top of the tower or the side of the tower.
Technical Specification:
Electrical Specification

Mechanical Specification

Frequency range

470-860MHz

Size(mm)

φ250x3000x12000

Input impedance

50Ω

Total weight

57Kg(Omni-directional)

79Kg(Directional)

Input interface

IF45/70/110-50K

Wind load

750N(Wind velocity 150Km/h)

Maximum power capacity

2KW

Safety factor

2(Wind velocity 225Km/h)

VSWR(Designated frequency)

<1.10

Material

Reflector board: Stainless steel

Polarization ways

Circular polarization

Radiator: Copper

Gain

13-18dB

Inner conductor: Copper (coating silver)

Half power angle

E-map ±7

H-map ±150

Protection cover: FRP

Lightning protection

DC Ground

Installation mode

Independence/hung in side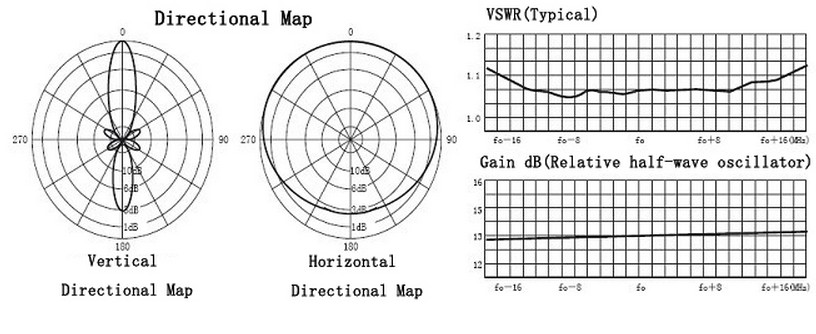 More prices for this Antenna(not include shipping cost):
UHF Slot-4 TV Antenna1985USD. 2000mm*330mm*340mm=45KG
UHF Slot-6 TV Antenna2800USD. 3000mm*330mm*340mm=68KG
UHF Slot-8 TV Antenna3733USD. 4000mm*330mm*340mm=90KG
UHF Slot-12 TV Antenna5600USD. (3000mm*330mm*340mm)*2=68KG*2
UHF Slot-16 TV Antenna7467USD. (4000mm*330mm*340mm)*2=90KG*2
| | | | | | |
| --- | --- | --- | --- | --- | --- |
| Price(USD) | Qty(PCS) | Shipping(USD) | Total(USD) | Shipping Method | Payment |
| 1985 | 1 | 565 | 2550 | EMS,DHL,Fedex,TNT | |
| 1850 | 2 | 890 | 4590 | EMS,DHL,Fedex,TNT | |