Products Tags
CONTACT US
FMUSER INTERNATIONAL GROUP INC
Address: Room305, HuiLanGe, No.273 HuangPu Road West, TianHe District., GuangZhou, China, 510620
Address in Chinese: 广州市天河区黄埔大道西273号惠兰阁305
---------------------------------------------
Phone/Whatsapp/Wechat: +86 15800205544
Skype: Erin-huang2
Email: [email protected]
FMUSER FU-30A 30W FM Amplifier for FM transmitter 0.2w Input
R: V20191016-16-12
Data sheet
User Manual
| | | | | | |
| --- | --- | --- | --- | --- | --- |
| Price(USD) | Qty(PCS) | Shipping(USD) | Total(USD) | Shipping Method | Payment |
| 167 | 1 | 0 | 167 | EMS,DHL,Fedex,TNT | |
| 152 | 2 | 0 | 304 | EMS,DHL,Fedex,TNT | |
FMUSER FU-30A 30W FM Amplifier for FM transmitter 0.2w Input
FMUSER 30W FM amplifier transmitter can be plug to the 0.5W FM transmitter to increase the output power to 30W. The broadcasting range could reach 4~6km in open environment. It is very easy to use, just plug and play design.
FU-30A Amplifier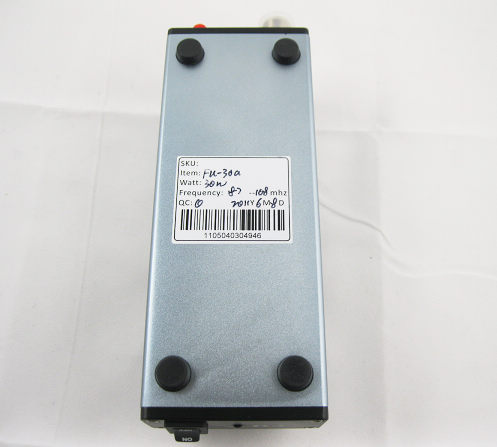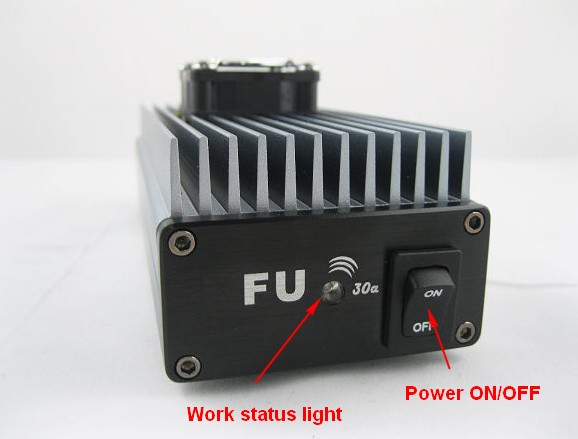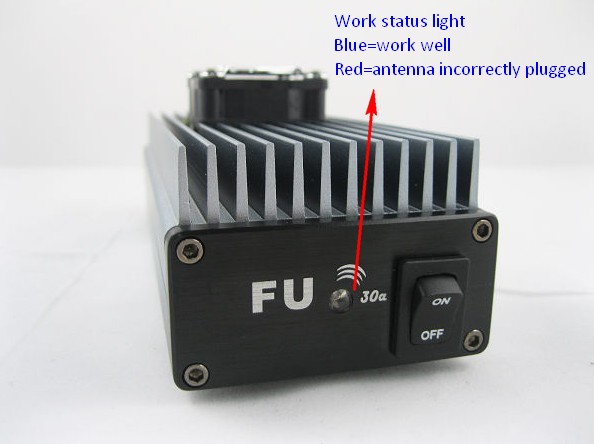 Specification:
Operating frequency: 85Mhz ~ 110Mhz
Harmonic Suppression:>-60DB
Rated voltage: DC12V max: DC12.8V
Job Type: C Class

Temperature: -20 ~ 40 degrees Celsius
Package Include:

1X FU-30A FM Amplifier
ATTENTION:

Connect antenna first before connecting transmitter to DC supply, otherwise the transmitter will be burned.
| | | | | | |
| --- | --- | --- | --- | --- | --- |
| Price(USD) | Qty(PCS) | Shipping(USD) | Total(USD) | Shipping Method | Payment |
| 167 | 1 | 0 | 167 | EMS,DHL,Fedex,TNT | |
| 152 | 2 | 0 | 304 | EMS,DHL,Fedex,TNT | |