News{if:1=0}MENU{end if}
Products Tags
{label:contact us}
CONTACT US
{if:1=1} {label:contact us} {else} {end if}
BLF-245 NXP BLF245
Published:2019/9/2 15:51:46 Visits:
BLF-245 NXP BLF245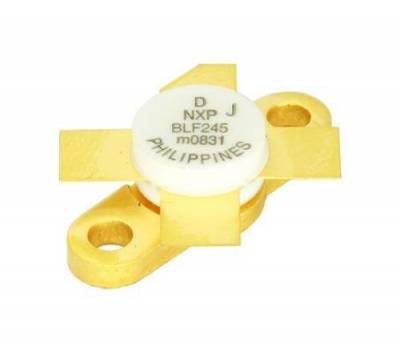 Lebih Lengkap Mengenai BLF-245 NXP BLF245
FEATURES
- High power gain
- Low noise figure
- Easy power control
- Good thermal stability
- Withstands full load mismatch.
DESCRIPTION
Silicon N-channel enhancement mode vertical D-MOS transistor designed for large signal amplifier applications in the VHF frequency range.
The transistor is encapsulated in a 4-lead SOT123 flange envelope, wit a ceramic cap. All leads are isolated from the flange.
Matched gate-source voltage (VGS) groups are available on request.