Products Tags
CONTACT US
FMUSER INTERNATIONAL GROUP INC
Address: Room305, HuiLanGe, No.273 HuangPu Road West, TianHe District., GuangZhou, China, 510620
Address in Chinese: 广州市天河区黄埔大道西273号惠兰阁305
---------------------------------------------
Phone/Whatsapp/Wechat: +86 15800205544
Skype: Erin-huang2
Email: hch@cantonmade.com
Home > Products > FM Transmitter > 0W-30W
FMUSER FU-25A 25W Long Rang FM Transmitter Set FM Broadcast Radio Transmitter FM Exciter 0-25w Mono/Stereo Adjustable+CA200 Car Sucker FM Antenna Kit for FM Radio Station CZH-T251 CZE-T251:

http://tvfmuser.com/content/?498.html
FMUSER FU-25A 25W Long Rang FM Transmitter Set FM Broadcast Radio Transmitter FM Exciter 0-25w Mono/Stereo Adjustable+CA200 Car Sucker FM Antenna Kit for FM Radio Station CZH-T251 CZE-T251
R: V20191009-17-52
Data sheet
User Manual
| | | | | | |
| --- | --- | --- | --- | --- | --- |
| Price(USD) | Qty(PCS) | Shipping(USD) | Total(USD) | Shipping Method | Payment |
| 340 | 1 | 0 | 340 | EMS/DHL/FEDEX/TNT | |
| 300 | 2 | 0 | 600 | EMS/DHL/FEDEX/TNT | |
Low power transmitter
Input: Output: Inner Function: Power:
Features:
>This is the 25W transmitter covering range about 5-8KM outside in the open area.It set for the people who want to build a little fm station,a home station.
>It is widely used on the meeting ,car driving broadcasting,village broadcasting,Speech ,concert and Tourist guiding.And also schools,supermarkets, factories, railway stations, conferences.
>It can easy broadcast anywhere you want, home , apartment ,church ,school , club, camping , backyard , resident village.
>This product is made by FMUSER.It is good quality and it has 1 year warranty period.This transmitter will come with English manual to tell you how to operate it .We also have the engineer to help you with all the problem online.
>The transmitter is easy to control and portable to carry,the size is only :215 x165x54mm.
Specification:
RF part:
Operating frequency: 87.5 ~ 108MHz
Output power: 0-25Watt (continuously adjustable)
Output Impedance: 50 ohm
Spurious and harmonic radiation:-60db
Audio part:
Frequency response: 50 ~ 15KHz (3db)
Distortion: 0.2%
Left and right channel separation: 45db
LINE IN connector: RCA two-channel Cinch (stereo)
The microphone interface: 6.5mm
Microphone Type: Dynamic microphone (electret microphone is not applicable)
Power supply part:
Rated working voltage: DC 12~13.8V 5A/6A
Maximum power consumption: 60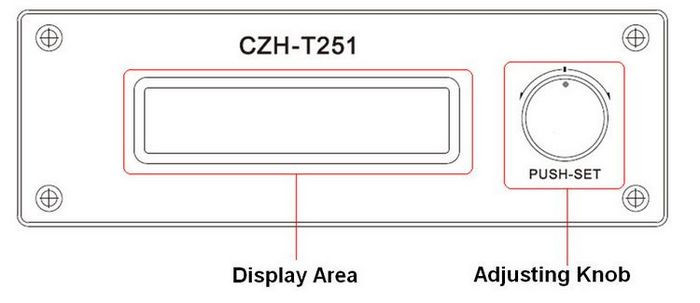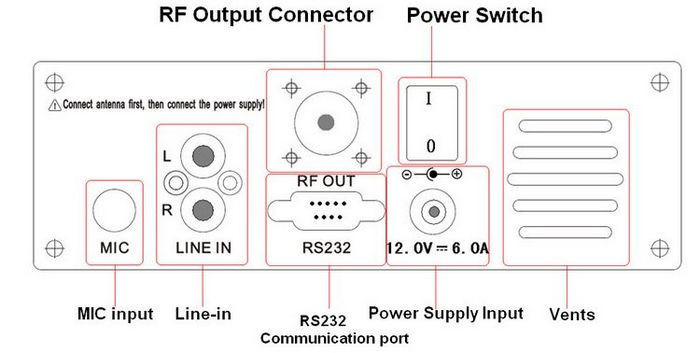 Antenna:
>This is a new developed Car FM antenna specially designed for FM transmitters from 0~100watt.
>It has high gain and excellent performance. Frequency is adjustable from 88~108mhz.
Technical Specification:
Frequency Range: 88~108 MHz
Band Width: 6 MHz
VSWR:<1.5
Impedance:50Ω
Gain: 2.15 dBi
Polarization: Vertical
Radiation :Full directioin Omni
Lighting Protection: Direct Ground
Maximum Power Input-watts:100 W
Mechanical Specification:
Height; 630~815 mm(adjustable by frequency)
Antenna Connector: N-J
Diameter of Chassis: 19.8±0.2 mm
Radiating Element Material: Aluminum Alloy
Weight: 400g
Package include:
1* CZH-T251 FM Transmitter
1* CA200 Car Antenna
1* Power supply adapter
1* rca audio cable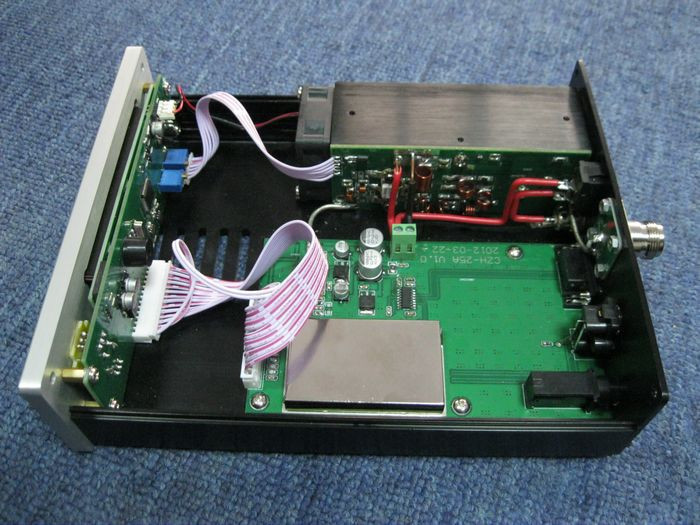 | | | | | | |
| --- | --- | --- | --- | --- | --- |
| Price(USD) | Qty(PCS) | Shipping(USD) | Total(USD) | Shipping Method | Payment |
| 340 | 1 | 0 | 340 | EMS/DHL/FEDEX/TNT | |
| 300 | 2 | 0 | 600 | EMS/DHL/FEDEX/TNT | |